On many cars including my 99 mx5 the alternator charge circuit is controlled by the ecu.
Usually the circuit is disabled at low rpm so as not to charge during cranking. The stock alternator control works at around 14.5 V.
Some people have developed hardware boards that specifically handle this feature
Others have developed a PWM solution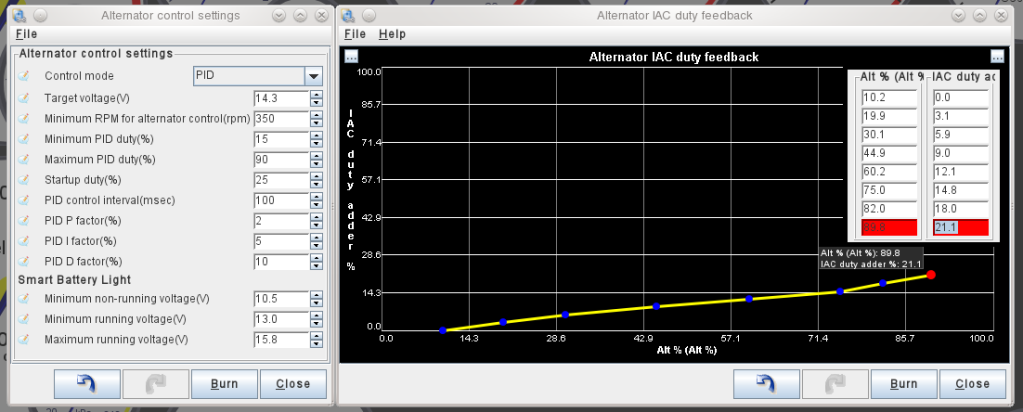 And some have suggested using the L9911 chip for this purpose
http://www.st.com/web/en/resource/technical/document/datasheet/CD00046504.pdf
Is an alternator control function all ready planned for Rusefi? I am at the point where soon I will need to implement this feature so any guidance is appreciated.